Welding
Finishing Welding Classes? Here's How You Can Land Your Dream Apprenticeship
December 24, 2019
---
Welding can be a challenging job, but also a rewarding one. Getting an apprenticeship is what helps students on their way from the classroom to a welding career, and gives them the knowledge necessary to move up to journeyman status. Students who love working in hands-on environments can thrive in this type of career, and there are several ways in which they can get the kind of training they want.
Although getting welding training at an educational institution is an essential step in the process, what you do after your schooling is even more important than what you do during it, and getting the best possible apprenticeship can help build a foundation for anyone wanting to work in a skilled trade such as welding. Here are some tips for you to land your dream welding apprenticeship.
Get the Right Welding Training, Both in and Out of the Classroom
Finding the right apprenticeship opportunity can begin with the right training program. In Canada, apprenticeship programs vary between provinces, but they often require classroom time during a span of six to eight weeks per year, as well as paid, on-site training between two and five years. For welding specifically, the combination of classroom time and on-the-job training amounts to about 6,000 hours, or around three years.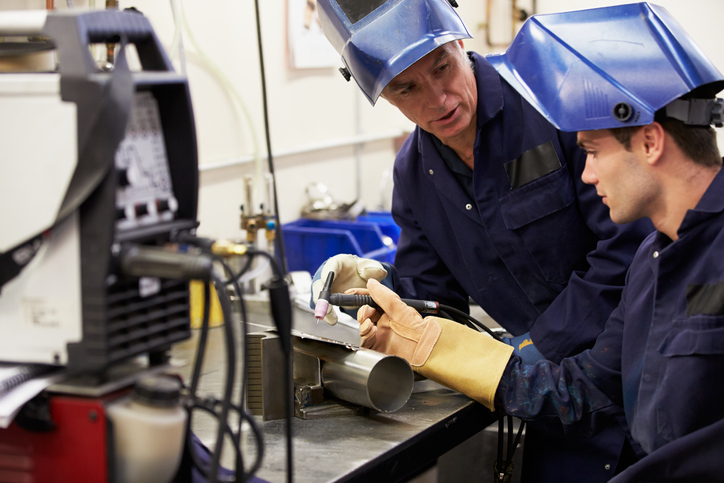 Whilst in school, students can learn various aspects of the trade through their welding courses. For example, the Structure & Pressure Vessel Welder diploma program at North American Trade Schools can teach welding students about concepts such as positional welding, blueprint reading, electrodes, consumables, and various welding processes.
How On-Site Training Can Give Students the Tools They Need for Success
Anyone hoping to have a career in welding in Ontario must become a member of the Ontario College of Trades, and must remain part of the College throughout their apprenticeship. As an apprentice on the job, students will be given instruction from a skilled worker, and the apprentice's sponsor is tasked with signing the parts of the training standard demonstrating that the apprentice has met all necessary training requirements.
Apprenticeships can also pave the way for students to get good-paying jobs after their training. Apprentices get paid in the meantime so they can earn and learn at the same time. 90 per cent of the training for an apprenticeship takes place on the job, and the student will need to find a sponsor who can help provide them with the necessary training.
What a Student Needs to Do to Get the Most Out of Their Apprenticeship
Students should research various welding training programs, and call the schools to get more information on what each offers. Similarly, they can reach out to businesses offering apprenticeships or other welders to get tips and insights on how to get the apprenticeship they want after their welding courses. Since many training facilities are in close contact with companies hiring welders, they can work together to offer the best possible apprenticeship programs to students.
Furthermore, the length of an apprenticeship can be determined by how much prior work experience and classroom education the apprentice has under their belt. NATS' welding diploma program also teaches students about searching for jobs, crafting resumes, and what they can expect during an interview for a job in welding to help them land an apprenticeship.
Want to attend welding classes?
Contact North American Trade Schools for more information!