Working within the heating, ventilation, and air conditioning (HVAC) industry is a rewarding career path. However, it takes more than classroom learning to gain the confidence you need to feel comfortable on the job. In order to become successful in this field, it's important that you also get hands-on training and experience. 
Being an HVAC technician is all about knowing how to diagnose a situation and use the correct tools and equipment to perform the task at hand–whether that's installing, maintaining, or repairing a system. When choosing an HVAC program, make sure that you're choosing one that offers hands-on training to equip you with the experience necessary to handle all kinds of situations. 
Here's more on why hands-on training is necessary for aspiring HVAC technicians.
Hands-On HVAC Technician Courses Promote Problem-Solving Skills
A good HVAC technician should be able to apply the knowledge they learn in the classroom to real-world situations, and be able to actively solve the problem at hand. The only way to get better at problem-solving on the job is to gain experience at an HVAC college–offering students the opportunity to participate in hands-on training. At North American Trade Schools (NATS), students receive hands-on training in the lab in addition to the information they learn in the classroom. They can expect to work with testing devices and various types of equipment. This helps them to gain first-hand experience with common problems encountered on the job.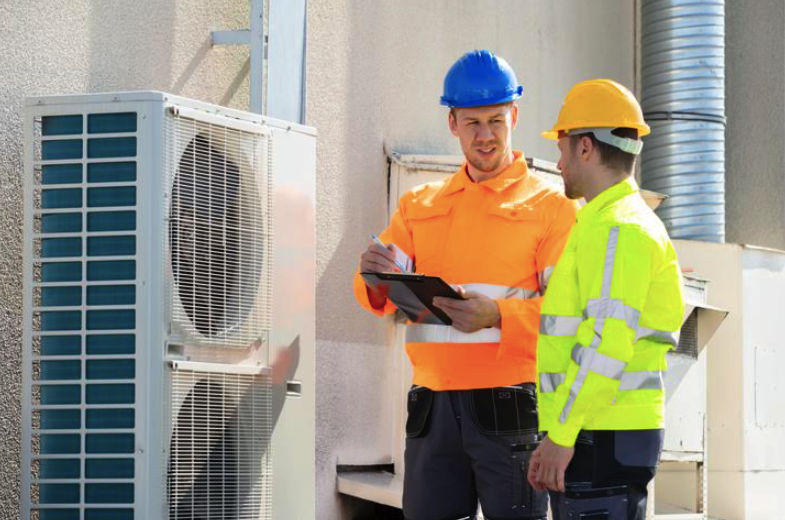 Greater Retention of Information
Learning by doing has been proven to be a fool-proof way to remember information. When engaging in hands-on learning, students enrolled in HVAC technician training have the opportunity to familiarize themselves with common materials and equipment of the trade, and get to practice using these tools. Because they're learning by doing with hands-on training, students are more likely to retain what they've experienced, and can easily access and apply that knowledge to situations on the job.
Students Will Gain Familiarity with Safety Protocols
Within this field, there are always risks and safety hazards that may be encountered. Working within the real-world environment offered through hands-on training gives students in HVAC technician courses the chance to practice following safety protocols, and allows them to better understand the risks that go along with the job.
Get Training From Industry Experts
As an HVAC technician student, much of what you learn will depend on the advice and experience of others. It's important to get hands-on training from experienced teachers in order to learn as much as possible about the field. At NATS, the instructors supervising your training are industry experts. Input from these seasoned professionals proved invaluable to NATS welding graduate Emily Harrison, who said her "favourite thing about the campus was the knowledge of the teachers and how much practical work you were able to do. It was very helpful." 
Receiving hands-on training from experienced instructors will ensure that all your questions are answered, making you that much more ready to tackle on-the-job challenges.
Are you interested in attending HVAC school to prepare you for this role with hands-on training?
Check out program options from North American Trade Schools today.